Bathroom flooring ideas: what's the best type of flooring for a bathroom?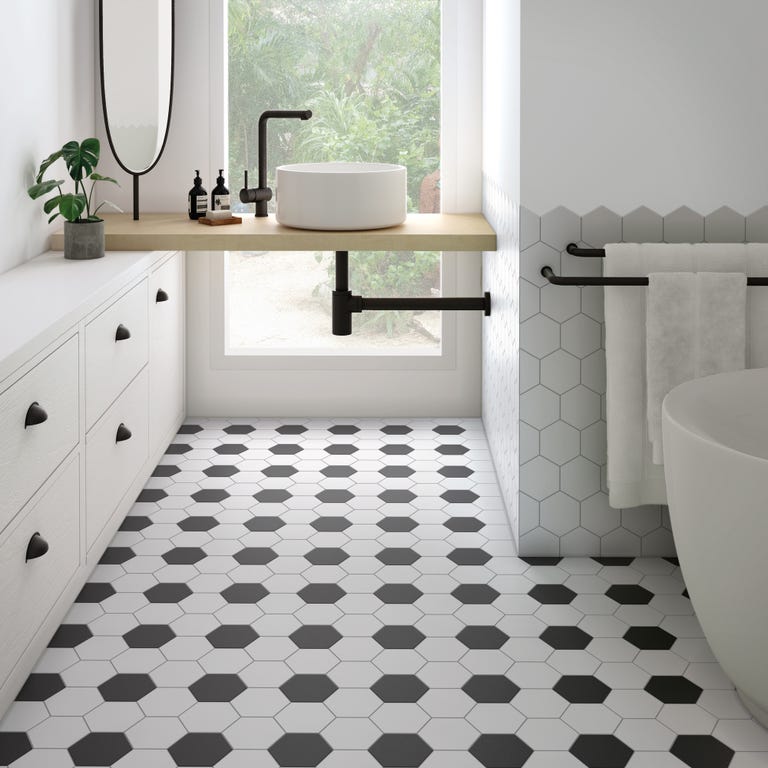 The bathroom floor is the great multitasker of the home. It needs to make a visual impact and can even express a style statement of its own, yet it's also required to be warm and comfortable underfoot, safe and non-slip.
Naturally, a bathroom floor must be easy to keep clean and maintain. And when you're choosing the most suitable flooring for your space, bear in mind how easy it will be to fit; in smaller bathrooms, for instance, fashionable large-format tiles require lots of fiddly cuts to merge neatly around sanitary-ware and pipework.